Your Church and YouTube | A way to serve, not a way to sell.
About Us: We have been struggling with YouTube for a few years. We made more mistakes than most but recovered and learned by doing. We conducted hundreds of experiments to see what worked. We learned bit by bit. Having failed and learned, it is time we share to help others avoid some of our mistakes.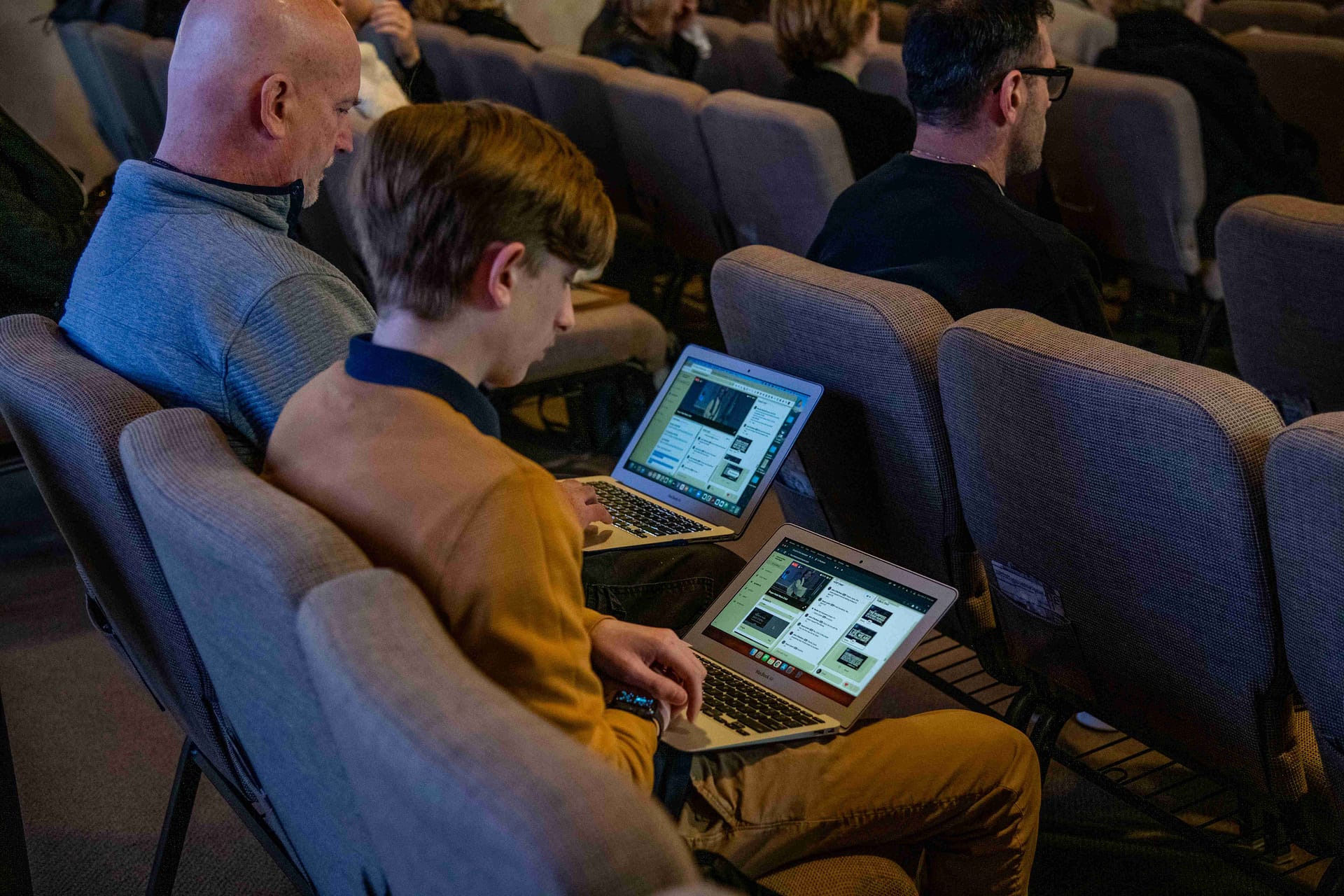 Start at the End: What is your Goal for YouTube
What do you want YouTube to do for you?
What do you want to do with YouTube?
This video is a great way to start. The author, Nate Black, can lead us through some basic questions to ask before you start. We recommend his other videos to help navigate the world of YouTube; here is a link to Nate Black's YouTube Channel.
Here are some ideas on how churches answer these questions.
What does YouTube do for you?
Reach more people with the Gospel.
Educate and Inspire
Fund Raise
Promote the Church
What to do with YouTube? How Important is this to you?
How much time will you commit
How long will you 'try' this out
How does this fit your mission, Vision
You Need a Reason to be on YouTube. Here are some valid reasons.
We use it to store our Videos
Our People can watch the service later if they missed it.
We use YouTube to communicate with our members.
We use to Introduce ourselves to those checking us out
We help people with a message, that will never attend our church.
Does YouTube Help Churches Increase Attendance and Awareness?
Yes, YouTube can help churches increase attendance and awareness. People often turn to YouTube to find answers to their questions, and it is the second largest search engine after Google. A church that does not have a YouTube channel is like having an unlisted phone number. When considering visiting a church, they will often check out its YouTube channel and website first. With a strong YouTube presence, churches can reach more people and make a better first impression. Read more about this on our Warm and Cold Guest page.
Can YouTube Help Grow a Church? Yes, YouTube can help grow a church, but it is not a magic bullet. Viewers on YouTube do not translate directly to in-person attendance, but neither do personal invitations or church mailings. However, YouTube can help create an authentic view of the church online. Your website can say anything, but YouTube shows the real you. Using YouTube to share your church's message, you can reach more people and build relationships.
Your Church and YouTube | Let's get started*
Before your start: Your Church YouTube growth takes time, months, and months, and it matures in years, not weeks. Slow and steady win the race. Don't look for the viral video to happen.
Getting Subscribers is a measure of success, not a goal. Getting better and better at getting your message out will increase subscribers, views, and effectiveness.
Why be on Youtube:
It is the second biggest search engine after Google Search.
75% of adults search YouTube, and the young even more.
An Image is worth 1000 words; a video is worth 1000 images.
The church cannot evangelize in an empty desert; the church has always evangelized where people are; they are on YouTube. The church has always evangelized with the tools at hand: scrolls, word of mouth, books, radio, billboards, etc., and now YouTube.
Please do not abandon the Internet to those who want to sell and promote junk. Take hold of the greatest evangelical tools given to the church in 500 years.
Go to the People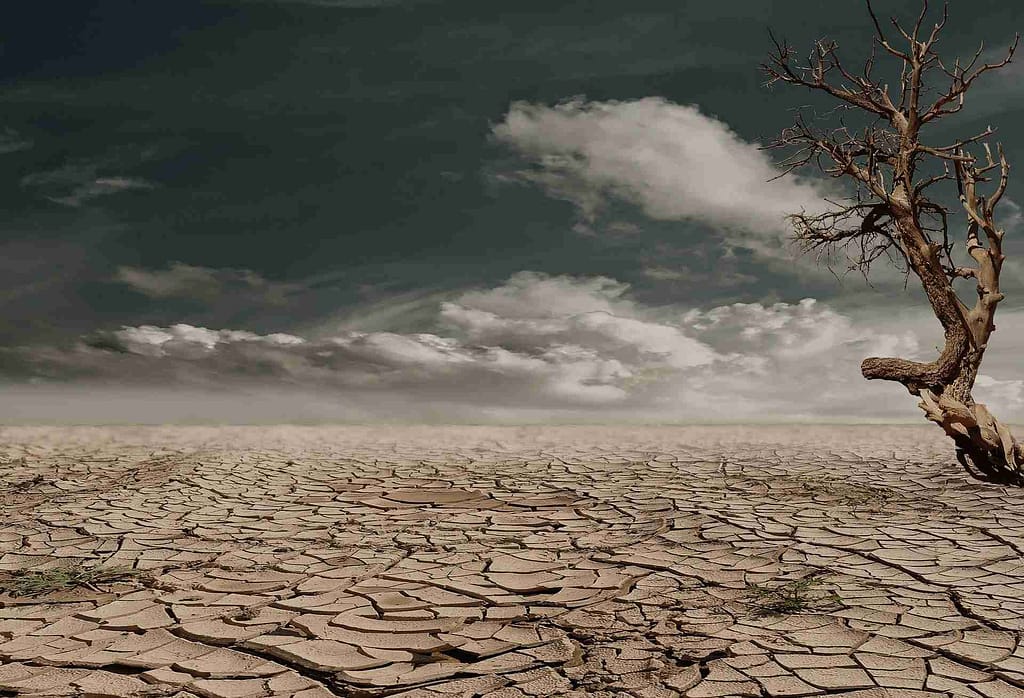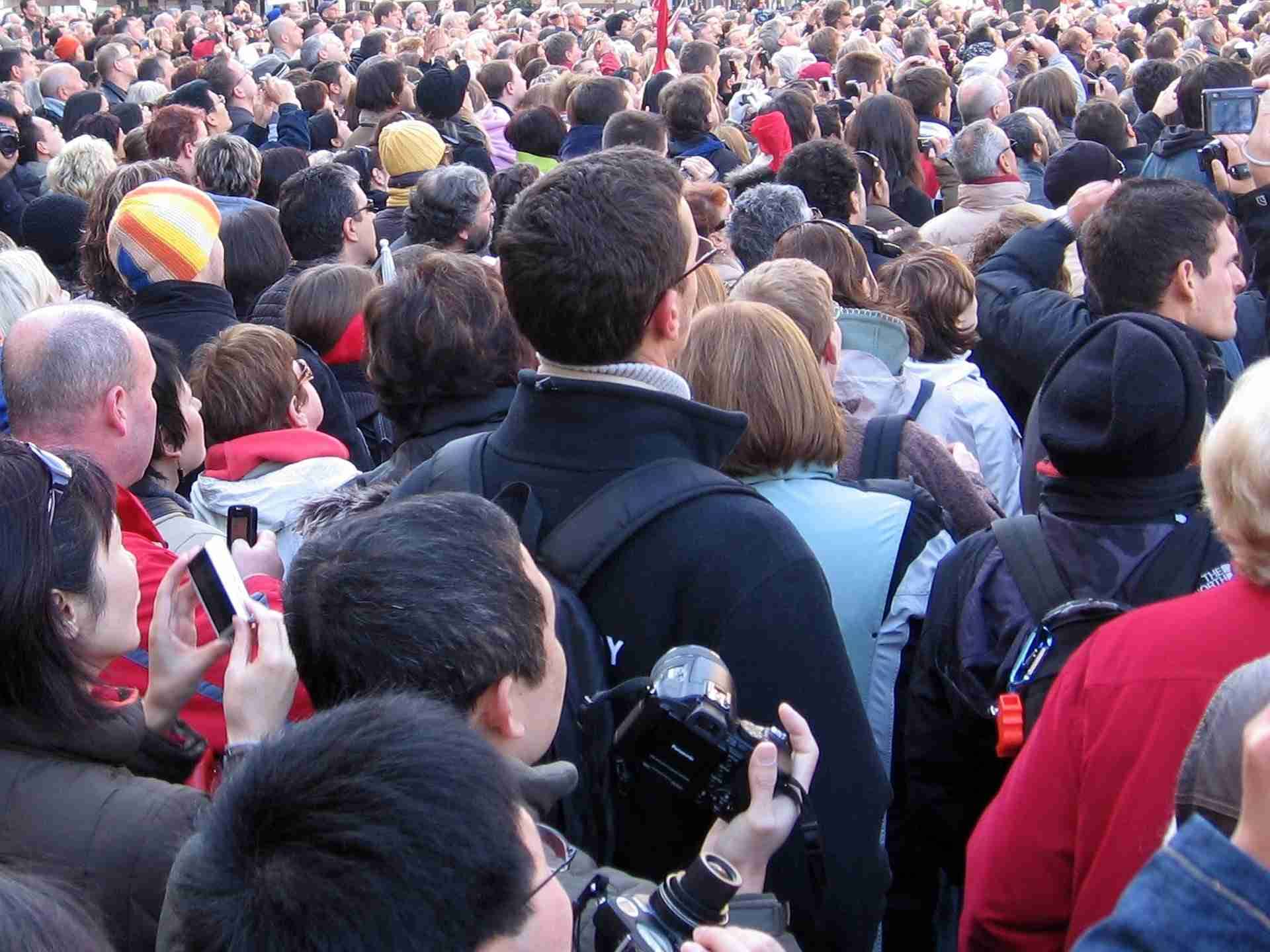 Your church and YouTube, Get Started
SETUP: There are many technical challenges to setting up your channel; I won't cover these; there are many resources. Here are some of the best. Set up your channel and from Google: How to set up a YouTube Channel.
Your Church and YouTube | How to Succeed
Churches often have one of two goals; the goal you set determines if you are succeeding.
Goal #1: Is it a video storage place for members to see a sermon or service they missed or for a new person to find you and learn about you?
Goal #2: A tool to welcome new people and help inform people outside your church about your church. Learn more about Warm and Cold Guests. Having subscribers and views is great, but monetization of the YouTube channel should not be a goal; reaching the right people with the right message is.
Support those in the church who want to go deeper, hear a missed service, or share a message. Focus on helping those who do not know God, and facilitate a meeting.
Your Church and YouTube | How YouTube Works
Why is no one seeing your videos, one or more of these issues? Youtube often does not know or has the wrong audience for you. Youtube does not understand who you are trying to reach, or your videos lack a clear or discernable audience or do not appeal to your desired audience.
YouTube is the second biggest search engine after Google. YouTube tries to determine what your channel is about and how your videos fit into that. It then tests the video with the audience it thinks you are looking for. If this audience likes it, you start getting hits, and YouTube shows it more. If the audience does not like it, then YouTube stops promoting it.
YouTube works like this. Every Video needs three votes to win.
1. VOTE #1. You get a vote (Did you make a quality video that captures your audience's attention and holds it)
2. VOTE #2: YouTube gets a vote (Did YouTube read the video correctly and determine the right audience)
3. VOTE #3: The audience gets a vote. (Did the audience watch it)
Three votes win. There are no secrets to success, just good content.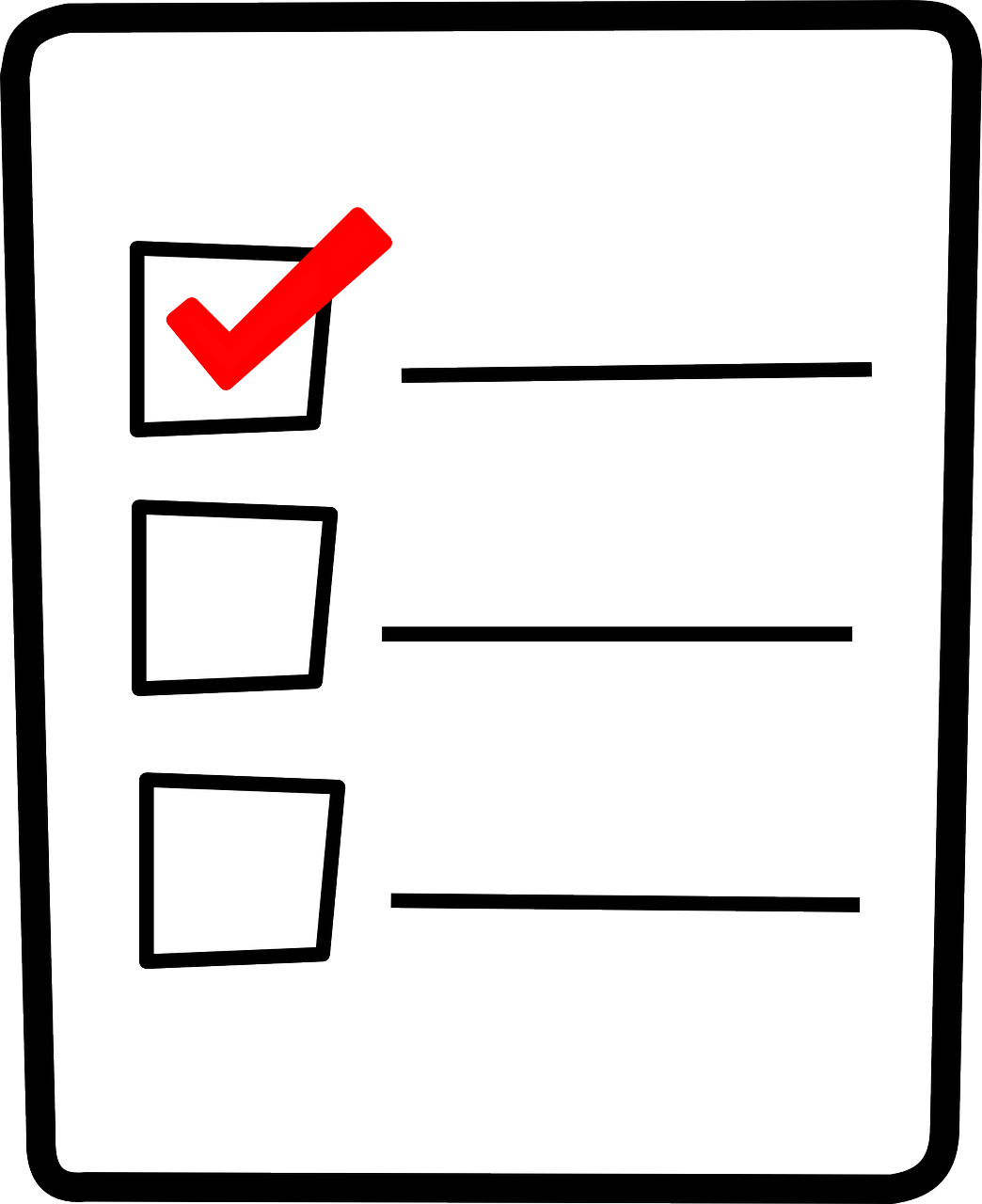 What to Put on YouTube.
The good news. Churches, by their nature, are content-producing machines. Your Church and YouTube are a great match. The business community has a huge disadvantage in this area. They sell or re-sell. They do not make content or have new ideas.
The Church makes sermons each week; just these alone are a gold mine of content. (Truth, help, guidance, answers, encouragement, and more)

What to Post on YouTube | Serve, not Sell
Start with your full church service, but not all of them. Upload the best with solid encouragement, quality sound, and video. Post these so that a new person coming to your site knows what happens on a Sunday Service.
Next, post just the sermon messages.
Next, post snippets, or trims from the sermon, 15-60 second snippets of the sermon, with simple teaching or encouragement.
Don't post family-specific events or potluck dinners. it will make them feel like an outsider.
Bottom Line, long-form content to the insider (sermons, etc.),
Cover photos, thumbnails, playlists, and descriptions.
Remember Vote #3. What the audience thinks. When you make a YouTube video, it needs to have enough evidence in the Title, Description, and Thumbnail images to attract a viewer to click on it.
Here is the best summation of about YouTube Thumbnails and Titles from the horse's mouth.
Cover photos, thumbnails, playlists, and descriptions.
Here is a great guide to Using YouTube hashtags.
We also recommend these SEO YouTube Plugins.
For Chrome browsers, we recommend vidIQ and TubeBuddy. These are not affiliated links.
What we are working on now. (Our future updates)
1. How do translations affect SEO and views?
2. How do Posts affect SEO and views?
3. What shorts help our church grow?
4. How can we engage Digital Evanglesist to help share and promote content?
5. How does the upload process affect SEO?
6. How does YouTube transcription compare to otto.ai?
7. YouTube Analytics, What to measure (Views, Time, and audience) and, more important, What to do about it.
Here are some Frequently Asked Questions (FAQs).
Can a church have a YouTube channel?
Yes, any Google account has YouTube available. YouTube is a fine platform for religious content. There is no hindrance to a church getting on and staying on YouTube.
How do you set up a YouTube account for a church?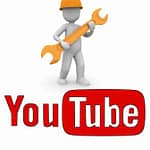 It is best not to start your YouTube account with a person's personal account. Create a Google Account with email-only access by the church. YouTube posts church content all the time without issues.
What does a Church post on YouTube?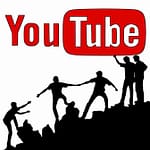 A church's best posts are those posts that help, not promote or sell. It is best to consider how my videos serve and help others instead of promoting ourselves or our church.
Intercessor Church and YouTube
We learn, then we share. Here is our YouTube Channel. We don't just teach; we do and share.