church digital strategy
on the world wide web
creating and using a church digital strategy doesn't have to be intimidating
Do I really need a digital Strategy?
Yes, you have one now, is it ignore it or say 'I'm too late for this?' I don't have the time, money, or talent, or "I don't need it anyway."
Church Digital Strategy = Evangelism Strategy
You must have a strategy to reach the lost, digital is the Easiest and Most Effective.
STEP 0: The Audience
Who is your Target Audience? You can't reach everyone. If your social media reaches 25,000 disinterested persons, it is a waste, and if it reaches 100 interested persons, you are on fire.
Start with a person you want to reach. What stage in life are they? What are their interests, etc.? This video will walk you through it.
What about everyone else? If I pick an audience, I must then exclude someone. The answer is yes, this is true. You must start somewhere, and you can expand later.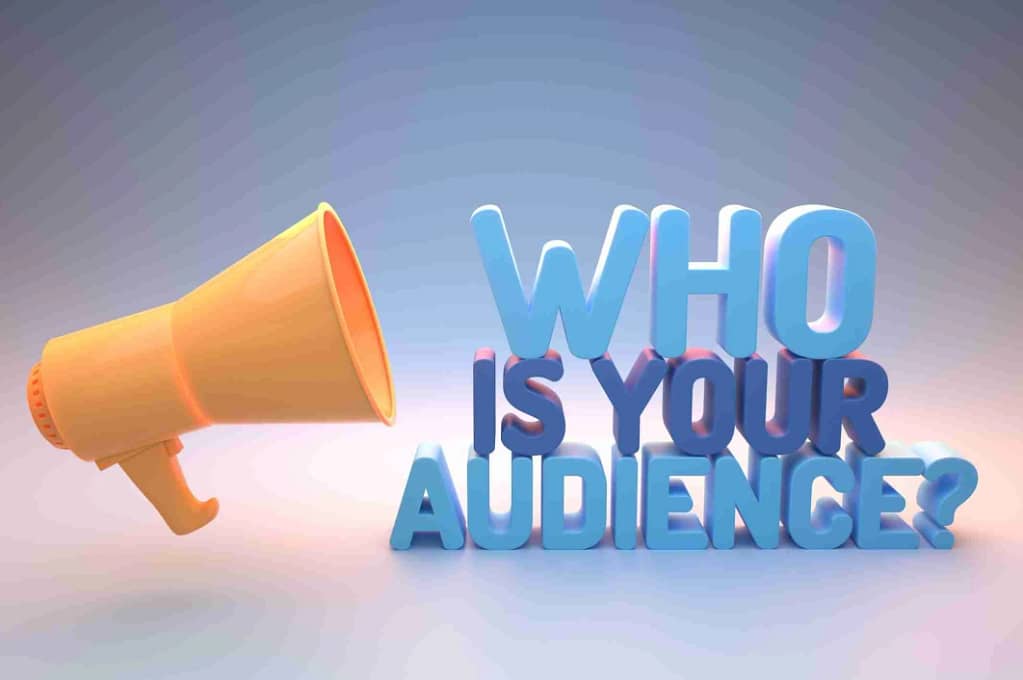 Pick your audience that looks like what you have. If you don't have Sunday School or a youth program, don't try to reach young families until you can resource that.
Good Rule: Expand the Audience you have before going after a new one.
Find Your Audience Help
The Targeted Audience believes
"I don't go to church because I see no need for it, or I find the whole concept a huge waste of time."
"Mass was the most boring thing in the world to me. It was only an hour-long, but it felt like an eternity."
STEP 1: Which Social Media Platform
First, what are you familiar with now? Here is a list of Social Media Demographics. Each also has its own audience.
Each audience expands in different ways, by inviting, sharing, etc.
Picking one is the best way to start; you can expand later.
Find Your Audience Help
Encouragement
"Don't use social media to impress people; use it to impact people." – Dave Willis, Author, and Speaker
STEP 2: Content, Content, Content
Create Content for the right people, not everyone. Become an expert on your audience.
Why: Why are you interested in being happy, rich, etc. (motivation)
Why: Why has your life been a struggle? (problems or struggles)
What: What are your frustrations?
What: What do you think if you could achieve if where?
Evangelism is often meeting people in pain and frustration. Knowing what is going on in your target demographics is key.
Also, consider the formats of Social Media Content you are familiar with: Blogs and Articles: Images, Images with text overlay, Images with captions, and titles; Videos of sermons, snippets from a sermon, teaching, encouragement, help with hurt; Stories in video or blog format; Testimonials; InfoGraphics – images that speak to any issue. What is an Infographic?
Need ideas? The Pro-Church video is a great way to get some ideas for answering the above questions.
Find Your Audience Help
Content Ideas and Help
Encouragement
"Content is the reason search began in the first place." ~Lee Odden
STEP 3: A Social Media Calendar [Have a Plan]
A Social Media Calendar allows you to map out your publishing schedule and ensure your flow of ideas and products is timely and, more important, Sustainable.
A calendar helps you get out of crisis and into the vision of where you are going.
For example, does someone take pictures of all Sunday services, events, and people? Are services and sermons recorded and posted? Do you post before the Sunday Service to let people know what is coming? Do you post key snippets of the sermon?
Do you have posts to prepare people for Lent? To let new people know about Lent? Do you have events to invite people to?
A calendar is important to help evenly distribute the workload of social media.
Create a Social media Calendar
Encouragement
Don't rush to the race; get ready, and take your time. Before everything else, getting ready is the secret to success.
STEP 4: Plan your resources [Get Organized]
Small Churches, with little time and resources, can enter the world of social media. Your posts are on the same footing as large churches; they just have had more time at it. Given time, you can build up to reaching more people with better content. People (The Market) will always go to the better content and leave the bigger for better.
Budgets: You don't need to start posting and spend a lot of money 'boosting' posts as ads. Start with getting good at posts and see what works.
How to get started: Ask the leadership what percentage of the Evangelism Budget will be spent on social media. If you get a blank look, ask, "do we have an evangelism budget?"
When you get funds, use them very wisely. Advertise at first, very close to home, within your current nearby neighborhoods. Social media companies never promise anyone will be interested in your post or ad; they only promise to show it until your money runs out.
Boost by locations, gender, age, and interest. Having it shown in front of the right people in your job. Remember, you are not looking for an international audience, just the right audience.
Start a Media Team
Best Budget for you
Encouragement
Get ready for the long haul. No need to binge; slow and steady wins this race.
STEP 5: Measure [Learn, Grow, People]
Metrics is nothing more than measuring something. Yet here is the ugly truth, they cannot answer with certainty, "How many people watch by live stream today?" They can't. They can tell you how the people that interacted with your post/video 'behaved,' and from that, you can make some assumptions.

Let's take a look at this video Analytics made Simple. It is the best place to start learning how to measure success. Learn the terms and what is a measure of success.
Trends: Things change with them, but some remain consistent.
Quality always wins; always work to be above average.
Value and usefulness to your audience always wins
Don't get stuck but repeating a format that works is great until it stops working.
Example [Our Digital Strategy]
Step 0: We had enough growth to resource a Youth Program (only a few kids), a Sunday School, and toddler care. For many Sundays, the Sunday school was empty. Our targeted Audience was young families with kids living in Nassau within 20 minutes or less of driving distance. So, our plan was to push photos of our Toddler care room; we spent a great deal of time making it look awesome.

Step 1: The Platforms we picked were Facebook, Google Business Profile, and YouTube. Facebook to keep current members informed, Google Business Profile to reach new families, and YouTube as a forum to place our music and sermons.
Quality always wins; always work to be above average.

Step 3: Calendar. We use Google Shared Calendars and created a social media calendar. We adjust the calendar frequently as we learn more about what works for us. Many platforms allow us to have 3 weeks on posts already load, and they just post live when scheduled. We also have a team that does the SEO, another graphics, and another helps with writing.

Step 4: Resources: We don't spend any money boosting posts for the current church. We only spend funds on those posts that reach those outside the church.

Step 5: Measure: This is what we track. YouTube: subscribers, views, and hours/minutes viewed. We are still learning that Search Engine Optimization (SEO for the Church) is very important on this platform. Most of this reaches a new audience. We learn every month which videos work and which don't. Some of our most favorite, beautiful videos do nothing, while our 2 minutes sermon snippets get huge viewership and generate new subscriptions to the channel.

On Google Business Profile, they provide insights that tell us how we are doing. This tool has a great feature that connects with Google Search and Google Maps (and Waze). It also allows phone calls from the app that we can track how many call us from this tool and how many people asked for directions to us. The posts are the easier on this platform, and it is the first one we really saw results from. Soon new guests started saying, "I found you on Google." Learn More about Google Business Profile for Churches.

Google Business is the best place to start if you are starting out and need everything. You can get found on the internet, it will make a web page for you, for free. It will give you great tools to see how you are performing.

Facebook: 80% of our posts here are for the current older congregation; our Facebook also posts to Instagram. If we get four shares on posts, that is good. When we what to reach those outside our 'friends,' we create content that is easily shareable; examples are "Don't Walle in Worry," "Hope in Every Season," and "How To Combat Procrastination." People will share these topics more confidently than in a 'church service.'
Value and usefulness to your audience always wins
We Recommend these Resources
[We depend on them]