Digital Outreach for CHurches
When churches traded the organ for a guitar it was hard and required changes but it was worth it. Getting your church online is hard and requires changes and it is worth it.
Google My Business is the Easiest Place to start
Get your church online easily! If you don't have a website, or technical skills, the VERY BEST place to start is Google Business Profile (formally Google My Business) If Domain and Hosting are a rough place to start, start here. Google My Business. You will get a very capable website with no coding and many benefits.
Google My Business Links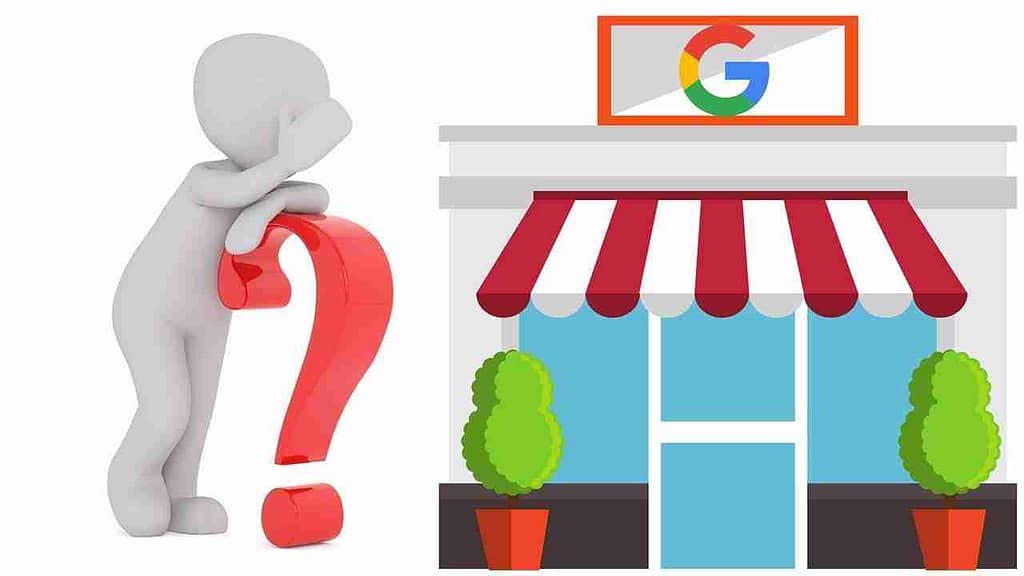 If Domains and Hosting are too hard of a place to start, Google My Business. You will get a very capable website with no coding and many benefits.
What is a URL address or Name?
Get a Church Online Address: Just like your street address, your website needs an address. The online address is called a Domain Name. It is something like www.example.com. As a church, you can pick any name that has not been used by someone else.
If your name is taken, they try some small changes like www.exampleNY.com or www.MYexample.com. (Capitalization does not matter in domain names). You can use a .org or .com ending; they have no meaning anymore. They are just a new way of saying Drive, versus Street, versus Road. As you pick a name, make sure that your domain name is easy to pronounce, spell, and is as short as possible. Here is the best place to start and learn what to do. What is a Domain name and how does it work
What is a Domain?
So, now that you have an understanding of what a domain is (LOL), now you need to find a place to buy one. They cost about $14.99 a year. You are just buying an address at this point. There is an option to also buy a "package," that is, you buy the domain name and a hosting package. This is like one-stop shopping. Here are a few links with good prices that are very helpful. We use SiteGround Hosting another one is GoDaddy for Hosting.
What is Hosting?
Hosting is like your house; the domain is the address. The address only goes to an empty lot until you build the website. You can buy your domain from one place and host it at another. It will work fine; the company that has your domain will point it to any host (website) you want. Your hosting company will help. If you are brand new to the web, they have both in the same place. It will be simpler. We use Site Ground for both.
Start with WordPress?
There are others, but this is the best place to start. It is easy, there is lots of help. How to Make a WordPress Website
Get Control?
Before you start, know How to Quit! The email(s) that control the login, need to be available to a few key leaders.
"The secret to getting ahead is getting started."
― Mark Twain
Jesus compares those who not only hear His words but do them to someone who wisely builds his house on a rock-solid foundation. The rains come, a flood comes, the winds howl, but the house stands firm.
-Matthew 7:24-25
What should the online website look like?
Honestly, what it says is more important than what it looks like. Yet, looks do count for user experience.
On your website, appearance counts, but simple, clean is better than flashing and trying to wow the users. The headlines do not need to rotate, they need to be clear. More about Website Design Here.
What should the church website say?
What a church website says is very important. Here are a few guidelines for website content. Be honest, be clear and be different. More about Website Content here.
Words of Encouragement
"The first step toward greatness is, to be honest."
Step #3: How do I measure success online?
Sign Up with Google Search Console
Get an Online Address: Go to https://analytics.google.com and sign in with the Google account you created. Google's service is free. This service will show you who is looking at your website, how they behave on your website, how they arrived, and many other valuable pieces of information. Like many powerful tools, it appears overly complex. Rest assured, it gets easier. After a week, Google will have some data for you. Start with looking at the Home Screen; it has a great overview. At the bottom, look at "What pages do your users visit?" for helpful insight.
Sign Up with Google Analytics
Go to https://analytics.google.com and sign in with the Google account you created. Google's service is free. This service will show you who is looking at your website, how they behave on your website, how they arrived, and many other valuable pieces of information. Like many powerful tools, it appears overly complex. Rest assured, it gets easier. After a week, Google will have some data for you. Start with looking at the Home Screen; it has a great overview. At the bottom, look at "What pages do your users visit?" for helpful insight.
Tools to Link your Website
These measurement platforms link to your webpage and measure (not a spy) those looking at your page. These tools can tell if a visitor (someone checking you out) is new (hasn't been there before) or if it is someone who often visits (a church member). This information is very important because it helps you know if you are succeeding or failing in your goals.
For example: If you have an "About Us" page, but the average viewer only stays for 2 seconds, you know they are not reading it. This gives you a place to start making that page more appealing.
Google Search Console and Google Analytics install in very similar ways. Either they will provide you with a simple file upload (See FTP Above in Step 1), or you can use plugins. The file upload is best. You are getting ready to make significant improvements to your website, and these tools will show you if you are succeeding.
These features can be very technical-looking, but they tell you what is going on.
The technology you use impresses no one. The experience you create with it is everything.

– Sean Gerety
Step #4: What tools do I need to get my church online?
Review Your Host Contract
Your host might be a shared host that shares resources. This is normal and is OK. As you proceed, understand if your host has any limits on your growth and the criteria to upgrade your service.
HTML, WordPress, Wix etc.
If you want to remind people that Lent is coming up, add a photo of people participating in last year's Lent with a text overlay of your message. Photos of people and actions are best. Don't overuse photos of the outside of the church and the altar. This is a common mistake to avoid.
10 Things you Need and 10 You Don't Need
Need an Updated, modern design. Look around at other successful churches or organizations.
It must work great and look great on a mobile device.
Do Use Only well-written content and clear images
Do Use your images, not stock photos (only use stock photos as placeholders until you get a photo yourself).
Do Crosslink, if you talk about your small groups, then link to your recent posts about small groups or other relevant pages on your website.
Do test your webpage often with GTMetrix for A Speed Test and Google Page Insights.
Great branding, your colors, icon, and logos images need to follow a clear plan of how you want to look.
Update often. Images, content.
The menu needs to be simple.
All links need to work; check often.
Talk about others, not yourself. Not why you are awesome, but why you have answers and can help.
Don't use stock images primarily; use your own images wherever you can.
Don't use sliders; people don't stick around to watch.
Don't ignore SEO, ever. Provide keywords for every post and page; provide "Alt text" for all images.
Don't use large images; they are slow loading, and long Mobile load times will hurt you.
Don't make money with ads or pop-ups.
Don't fill up your webpage with animation and good-looking junk, like fancy icons; it is content, not a beauty contest.
Don't ignore security; backup daily or weekly.
Don't get the cheapest host; we recommend SiteGround Hosting.
Don't post your email address(es) anywhere; I really mean anywhere, ANYWHERE on the website! Only use contact forms.
Don't make the website for people in the church, but you must decide if this is an evangelical tool or a door sign for people outside the church.
Some Encouragement
A website is a window through which your business says hello to the world.

– Amit Kalantri.
Many think of a website just like the sign in front of the church, saying welcome, services at 10 am.
In fact, your website is an extension of your church, not only Sunday Services but ALL its ministries, every day of the week.
.
Step #5: How do I get people to come to my website? Answer = SEO
(Search Engine Optimization)
What is SEO
SEO, or Search Engine Optimization, makes your website easier for search engines to find. Search engines use "bot" programs that scan your website for content and then try to match your content to people who are searching for you. We use a WordPress site and the Free Plugin "Rank Math" to help with our SEO. It is time-consuming but going through each page, and adding the right Keywords (Keywords are ideas and topics that define what your content is about) is worth it.
Search engines try to learn about your content. They try to then see who is looking for this content. If your content only says "Church", then you will be at the end of a long list of people searching for churches.
When someone searches for "best churches near me" how does a Search Engine determine who is the best? They can't know you or your people, they only see what is on the website, what others say about you, and what people did the last time they sent traffic to your website. If people are clicking on your website more than others, if you update more than others if you are listing and updating your church profile on churchfinder.com, Yelp, faithstreet.com, and Google Business Profile, then search engines think you are the "Best"
Some Encouragement
"Successful SEO is not about tricking Google. It's about PARTNERING with Google to provide the best search results for Google's users." – Phil Frost, Main Street ROI
.
Step #6: Ready to Live Stream
Software and Studio
The Studio can be your phone or one video camera. When you start, you do not need multiple cameras or closeups. You do need quality. A great service broadcast with poor video quality or poor sound will not retain your current members and certainly not retain new guests.
Here is a website with some great details. Church live streaming guide – learn to easily stream live church services
Church Online Platform
Church Online Platform (CHOP) is the best method to get your church online. It allows interaction with people. You are NOT looking for numbers; you are looking for engagements, people who interact with your service, not passive watching. Your hosts are very important in creating a worship environment. Here is the Setup Video.
Facebook and Youtube
Facebook is the easiest way to get online, but don't stop there. Facebook viewership tends to be older and often will not leave that platform for anything newer. It also has a very limited ability to interact and engage.
YouTube is the Google of videos. A YouTube channel that looks great and is well organized is a great way to attract new people, better than Facebook and CHOP. Ensure each video post has all the SEO data filled out with unique Titles, Descriptions, Tags, etc. Think about what people are searching for and what makes your videos unique when filling out these fields.
Some Encouragement
I am always ready to learn although I do not always like being taught.
– Winston Churchill
This is new, this is hard, but it is worth doing.
Step #7: Live Stream for Growth
Broadcasting
Practice. Practice. Practice. Then practice some more.
Have a backup plan, and a video to show if yours doesn't work.
Decide if you will delay the in-person service if the online service isn't ready.
Start with broadcasting an empty church just to test it.
Broadcast sound: work hard to make sure it sounds good. (DO NOT play artists' CDs, albums, or copyrighted original recordings. Facebook and Google will ban you for rebroadcasting copyrighted material.) You may broadcast songs you sing, but you cannot broadcast the recording artist. Churches don't get that right with a standard CCLI license.
Live or Recorded
You can broadcast live as it happens (this usually has a 5-15 second delay). There is a risk that the stream can be interrupted by internet issues or other software issues.
You can broadcast a "Simulated Live" broadcast you previously recorded that looks live. The viewer cannot stop it or "rewind."
What you do depends on your confidence in your skills and the system you have. The goals are to live stream the church online service and the in-person service simultaneously.
Online Hosts
Here is the best overview of the duties of an online host: Chat Host Training Video
Going online WILL require MORE people than just broadcasting to Facebook. These people are important. Select them carefully.
Some Encouragement
I am always ready to learn although I do not always like being taught.
– Winston Churchill
Step #8: So, Who is Watching?
Broadcasting
Do you remember Google Analytics? Now is the time to put it to real use! Complete start to finish Google Analytics.
Google Analytics can be your best friend. The one that always tells you the truth, congratulates you for every win and provides you a way ahead after each defeat.
Analytics support solid decision-making. This is a house built of solid rock that can withstand the storm.
We will expand this section to a full page of instruction this year.
Vanity Metrics
Vanity metrics are things like registered users, downloads, and raw pageviews. They are easily manipulated and do not necessarily correlate to the numbers that really matter.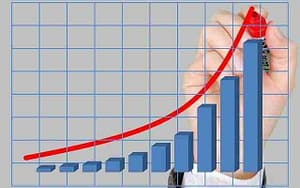 The Biggest Number is the Most Un-Important! While it may hurt your ego to go with
If you have 1200 impressions and six engagements, is that good or bad news? Impressions are the number of times your site shows up in a search. Engagements are the clicks; this is where your growth is. People who do more than watch are your harvest field. "The harvest is plentiful, but the workers are few."
Instead, pick a number that is rock bottom staff. We like 'peak viewers' it gives real-time numbers that us useful to compare week to week, month to month. Use a figure to watch a trend, not to boast.
Always remember, Facebook and Google are advertisers. It is in their best interest to give you numbers, but some are worthless, and some make us feel good. Dig for the truth instead.
Tracking
Vanity Metrics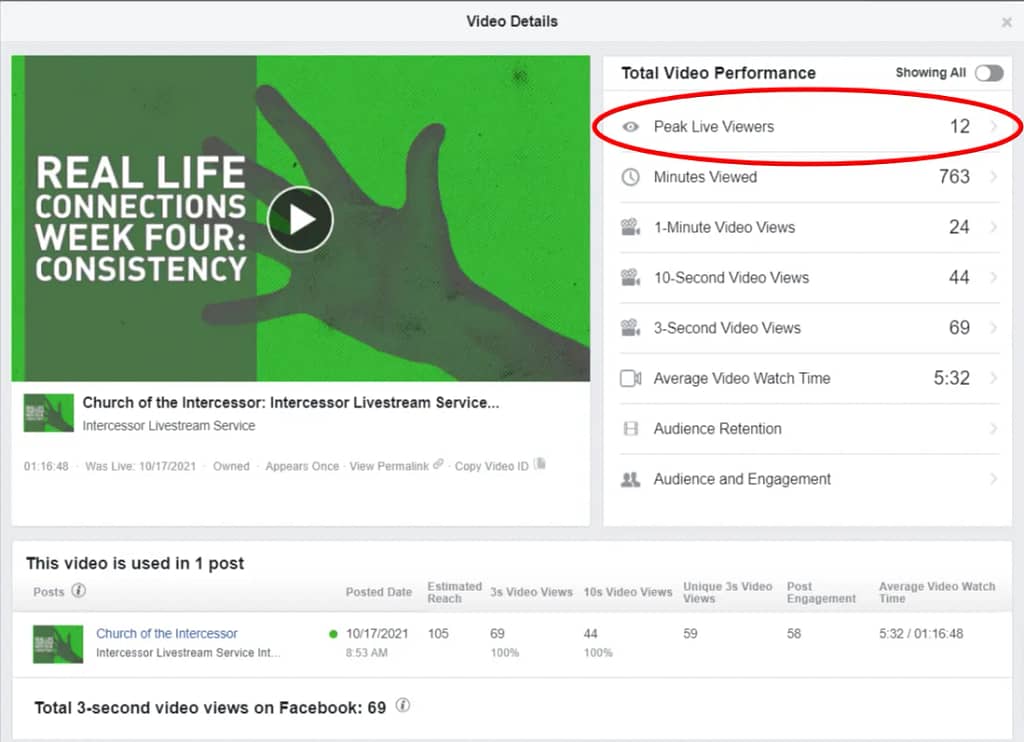 Some Encouragement
Vanity Metrics are the numbers that make us feel good about ourselves and that job we are doing, but that is an extra fancy gloss on junk.
Step #9: How to Get Better and Better
Optimize
Getting your church online is a process, not an event. Your website needs to be optimized in a few areas. None of these is really hard, and even working a little bit will bring great rewards.
Visual: The page needs to use the same color and branding across all pages. Does your "Contact Us" page look like your page or somebody else's?
Speed: The pages need to load fast. People, especially on mobile phones, will not wait for an 8-second page load.
Make sure all your pages are working.
That there are no bad (broken) links.
Update your pages regularly.
Fix any errors Google Search Console has found.
Get rid of pages you don't need. (More is not better.)
Make sure every image has an alt label (Attributes title) so Search engines can also find your page through its images.
How to Optimize Your Website
Here is a great website that will analyze your website for common issues: GT Metrix Speed. This site has a scoring system (IGNORE IT). The numbers that matter are on the right. You want your fully-loaded time under 8 seconds.
Mobile View: Google Analytics will tell you what percentage of users are using a phone to view your website. 50% or greater is standard.
This website Responsinator will show you what your webpage looks like on various devices, desktops, tablets, iPad, iPhones, etc.
Recommend Tools
We use the following plugins on our WordPress website:
Elementor: Plugin helps to build fast and great-looking content
Generate Blocks: A very fast and easy tool to help you with the native Gutenberg Editor. (This page is built with this)
WP Rocket: Cache plugin that helps speed up the website
Perfmatters: Helps speed up the website by stopping extraneous code
WordFence: Security Plugin prevents unauthorized access to the website
Generate Press Theme: Fast, safe, powerful, simple to use theme
Rank Math SEO: Great and Free SEO tool
How to Optimize
What are Core Web Vitals
Some Encouragement
Better a patient person than a warrior, one with self-control than one who takes a city.
– Proverbs 16:32
Always remember, your website can Always be Better, Faster, Always.
Step #10: How to Advertise
Did You Say Advertise for a church?
Yes, Your Church Online needs visuality, and yes we said advertising, and we recommend you spend money doing it. Today, how much of your church budget is spent on outreach and evangelism? Can you find a part of your church budget that is meant to reach the lost? Do you spend nearly all your budget on maintaining what you have? Advertising is a way of getting the Gospel in front of people searching.
How much is your evangelism/outreach budget today? 50%, 20%, 1%, non-existent?
Start with $100 a month; this is enough to learn with. Once you get some success, reinforce your success.
Choose Google Versus Facebook Ads
You can buy ads on Google and Facebook, but please ensure you understand that they serve different audiences.
1) Google ads work by matching you with what people are searching for.
2) Facebook works by sharing your ads with people who may have a like interest.
If you want to advertise a Saturday Evening Church Carnival, use Facebook to reach your friends and friends of friends.
If you what to let people know you have a great video about "What is Prayer," use Google.
You NEED both.
Your church's online presence is always about Content, Content, Content
This cannot be overstated. If you have what people are searching for, Google will send them to you.
Make ads that answer questions. What is happening Saturday night in my town? Have an answer, "Come to our event." If someone in your neighborhood is hurting, does your website have answers?
It cannot be overstated; make unique content that answers questions like "Where can I baptize my children?" Clearly define what your church online is like. Avoid common terms like "healing center" or "worship center." Avoid church terms. People who have not been to church will not know them. Find what makes you unique.
How to Optimize
Some Encouragement
Neither do people light a lamp and put it under a bowl. Instead, they put it on its stand, and it gives light to everyone in the house.

– Matthew 5:15
If you have the answer, shout it from the rooftops.
Digital FAQ for Churches
Does a Church need Google My Business
Yes, Search Engines look for the best content to answer searches. A complete and updated Google My Business profile will be shown prominently on searches and Google Maps to people searching. In addition, it will provide photos, reviews and answer questions people have about your church. It helps people find you.
What makes an effective Church website?
The best church websites are more than a digital church sign like the sign on the lawn that gave Sunday service times. Instead, they are helpful and valuable to people by themselves. They also are actively updated, visitors are traced by analytics, and content is updated to support the data.
Does a Church Need SEO?
Yes, the Church needs SEO more than a business does. Search Engine Optimization (SEO) is the way to ensure that search engines understand your message and your content. It also helps you find out what people are looking for. A church without SEO is like a church that hides its lamp under a bushel basket, where no one will see it.