CEC Missions and Development
CEC Missions and Development
CEC Missions and Development Offering is on All Saints Sunday. This year 6 Nov 2022
The Offering is taken up from CEC churches and individuals and then sent to Africa by the ICCEC office in NY.
The four General Secretaries in Africa then invest these funds into expanding or developing new micro-businesses.
CEC Missions and Development Offering is on All Saints Sunday.
The Offering is taken up from CEC churches and individuals and then sent to Africa by the ICCEC office in NY.
The four General Secretaries in Africa then invest these funds into expanding or developing new micro-businesses.
All Saints Offering. The Patriarch 2022 Message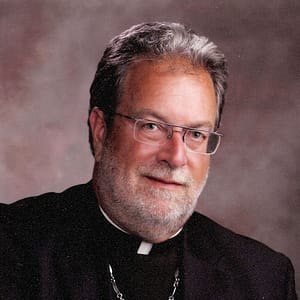 Since the foundation of the ICCEC was laid in the early days, the Church in North America, under the direction of the Bishops, has taken up an offering for the development of the ICCEC around the world. As a result of this offering, churches have been established or planted in Europe, Asia, South America, Africa, and Asia. As the offering developed, the funds were distributed to various territories. The one exception has been in Africa, where we have vibrant churches, missions, and ministries in Nigeria, Rwanda, Kenya, Tanzania, Malawi, Uganda, and Sudan. Therefore, the North American Church has decided to give all its mission resources to Africa.
There is something unique about our giving to our brothers and sisters.
We have decided to divide our work in Africa into four territories. Each territory is governed by a General Secretary who convenes all the Bishops of the various Diocese in that territory. These Bishops gather regularly to support each other and determine, by consensus, the direction of the territory. The four General Secretaries also gather together to determine, by consensus, the direction of the Church in Africa. It is amazing that, with so few resources, the Church, under the leadership of the Holy Spirit and the discernment of the Bishops, has grown not only in the number of persons but in ordinations, buildings, orphanages, health care, emergency responses, and even a seminary.
At the invitation of the Bishops of Africa, I traveled to East Africa at least once a year. My heart soars when I am there and see first-hand what has been accomplished by the Holy Spirit through these men of God. Unfortunately, because of the Pandemic, I have been unable to travel to Africa for two years. But soon, I will be going to Kenya, and other places, where I will sit with all the Bishops of Africa, and together we will install the first indigenous Archbishop of Kenya for the ICCEC.
What is unique about the offering we will take up on All Saints Sunday is what I have chosen to call "micro-businesses." The money given to each of the territories, with the consensus of the Bishops, is used to start a profit-making business. The profits are used to build up the business, start another business, and financially support the ministry's work. With these profits, the Bishops built a seminary, built cathedrals, built churches, and supported the Bishops in their Church planting efforts. It is incredible what God has done through the people in America in partnership with the people of Africa.
I have done fundraising for lots of charitable organizations. I don't like doing it. The Development Fund is not fundraising. I believe that when we give, it will be given to us. The Development Fund giving is a spiritual partnership that benefits all involved in the growth of the Kingdom, which is ultimately about the salvation of souls. I believe the Church in North America is being blessed by the giving to the Development Fund.
I am excited about giving to the work in Africa. I am excited because I know the joy that will be in the hearts of our people in Africa. I know that 100% of the funds will be used for ministry, and the Bishops will be accountable for every penny. They will not use a single dime for their personal benefit or administrative costs. It will all go to the micro-businesses, and the profits will be used for the work of the ministry.
This year, I think we can all give generously in thanksgiving for God's provision and protection through the Pandemic. Good seeds planted will grow things of great worth. Will you join Cathy and me in giving to this great project?
May Jesus our King be worshipped and adored from sea to sea, and may the voices of His people be heard in the heavens.
Under His mercy,
Archbishop Bates
ICCEC Patriarch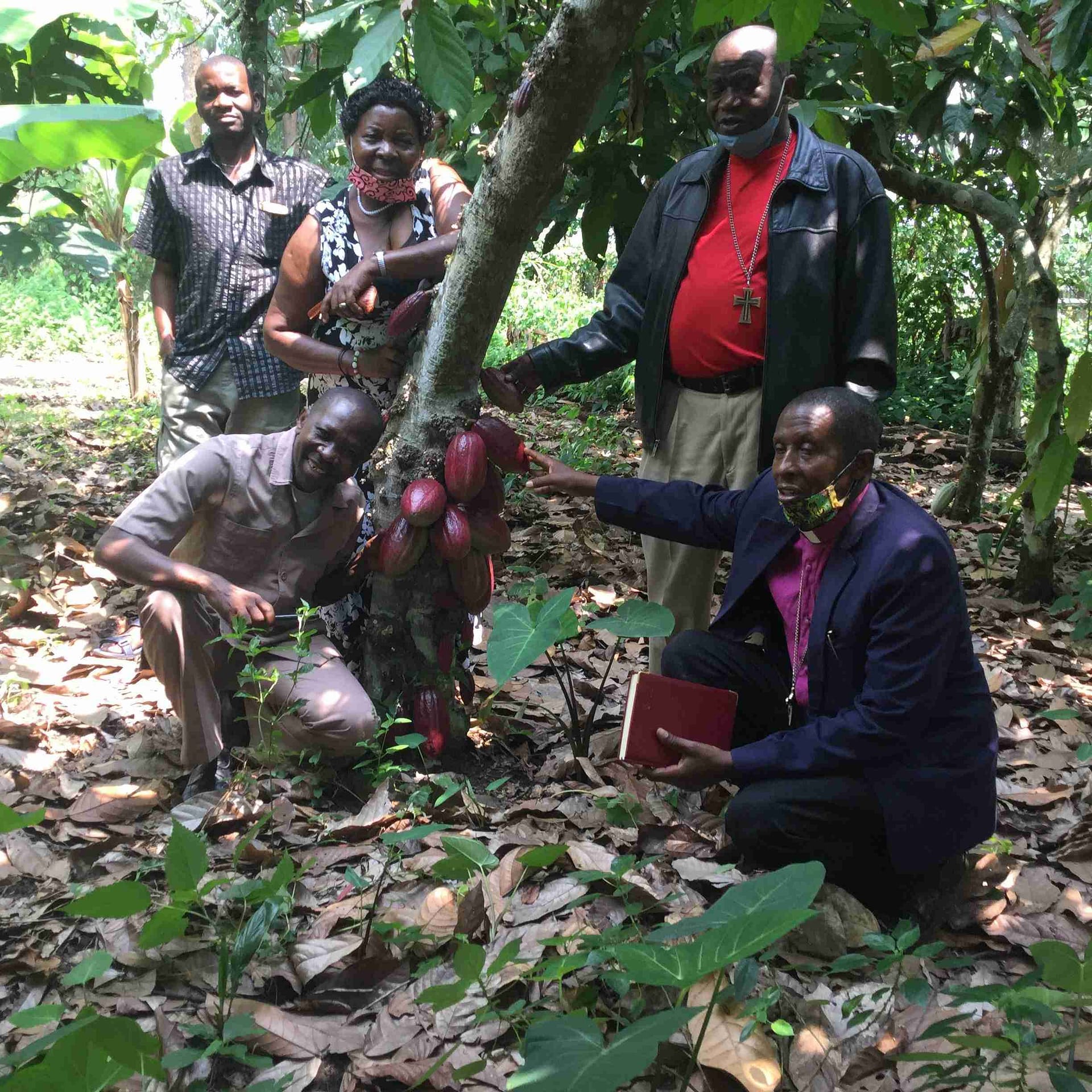 2022 Patriarch's Message All Saint's Day Offering
The CEC Missions and Development Ministry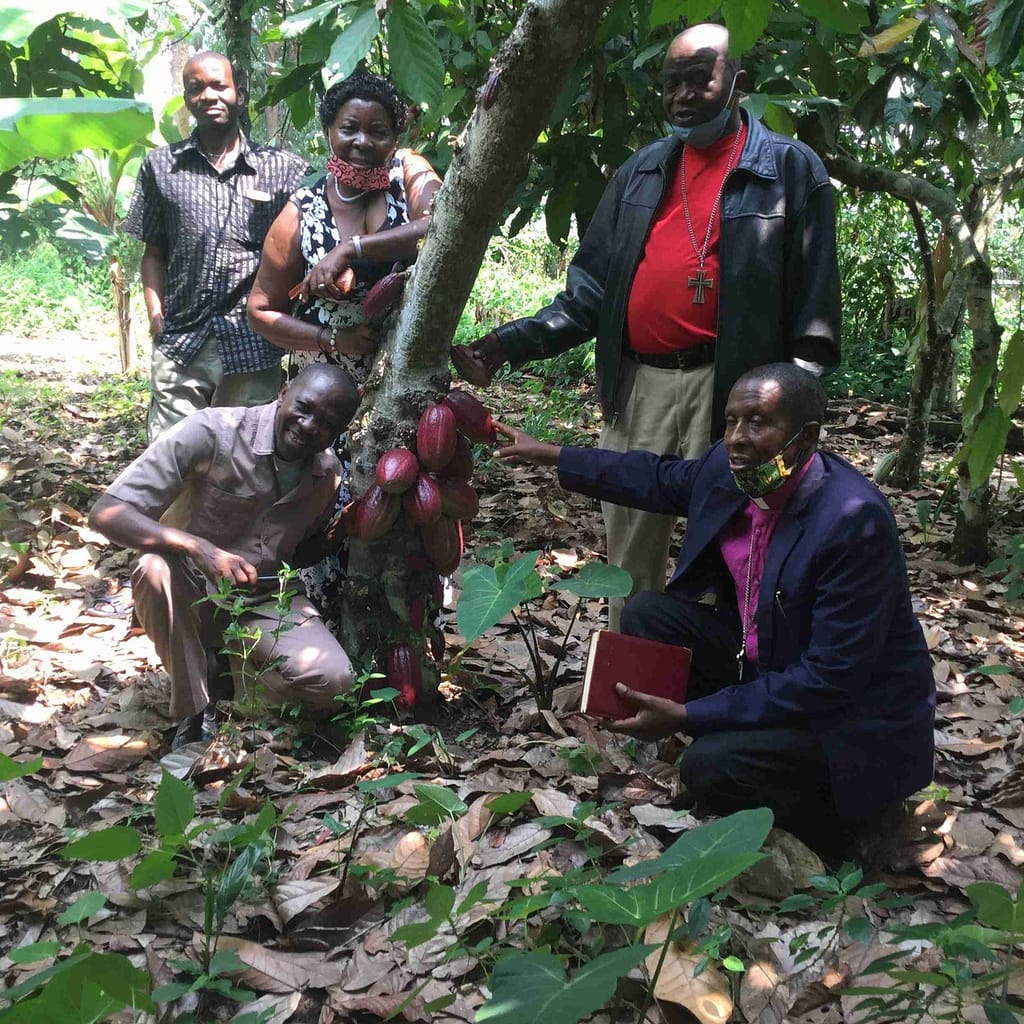 Development
The CEC seeks to make a lasting change in developing countries while helping those in need today.
We provide funds and guidance to help those in need, develop their own profit-making micro-businesses. The profit from these businesses will produce more income over time, with more local control.
100% of the funds go to General Secretaries. No part of the funds are used for travel or any administrative fees. Any fees required to transfer funds are taken from the Patriarch's office tithe, which goes to support missions.
MERCY
We recognize that there are needs today, so we set aside 20% of all our funds to provide for those who are hurt, hunger, and helpless. The local Bishops distribute these funds as they see the need.
This allows the local bishop to meet the need at his local area for those needs he sees. Just some of the ways these funds have been used are medical help, medicine, crutches, feeding, support of families with the breadwinner jailed, the refugee crisis, funerals and other acts of mercy.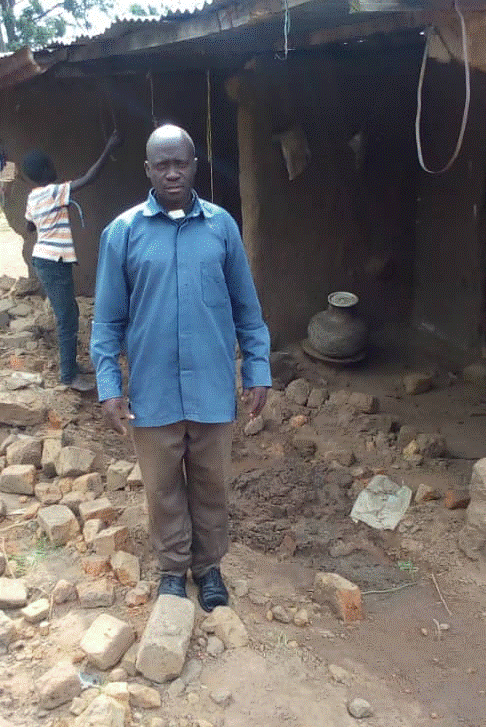 Clean Water
Sawyer Water filters are an economical, safe and easy to provide safe water to any place that has a need. Wells that provide clean water is wonderful, but in Africa, they must be deep and powered by a diesel engine. Many places cannot either afford to have these wells dug, or once dug to maintain the pumping station without charging for the water.We provide Sawyer Water filters to communities in Africa, where clean water is difficult to produce.
These filter answer the need, for very effective but inexperience solution. FEATURES of the Sawyer PointONE All in One Filter Gives you the ability to use the Sawyer PointONE 0.10 Absolute Micron Water Filter attached to a squeeze pouch, attached to a standard 5-gallon bucket, or attached to a home faucet. The "build your own gravity system" can yield up to hundred of gallons of clean water per day from any fresh water source Kit includes: the Sawyer 0.1 Micron Absolute Micron Hollow Fiber Membrane Screw On/Off Filter, 32 oz Squeeze Pouch, 2 Pop-up Drinking Spouts, 1 bucket adapter kit, 1 faucet adapter, and 1 filter cleaner Life Expectancy: 1 Million Gallons Guaranteed Bucket not included
Vestments & Church Items
Many churches are in desperate need of the most basic items to conduct mass, such as Bibles, Prayer Books, chalices and patens, albs, stoles, cassocks and surplices If you have items you would like to collect and send to the African Churches.
Please mail them to: ICCEC Development, Attn. Vestments and Liturgical Wares, 50 Saint Thomas Place, Malverne, NY 11565-1635
All items will be mailed or brought over with people traveling to those areas Missions Offering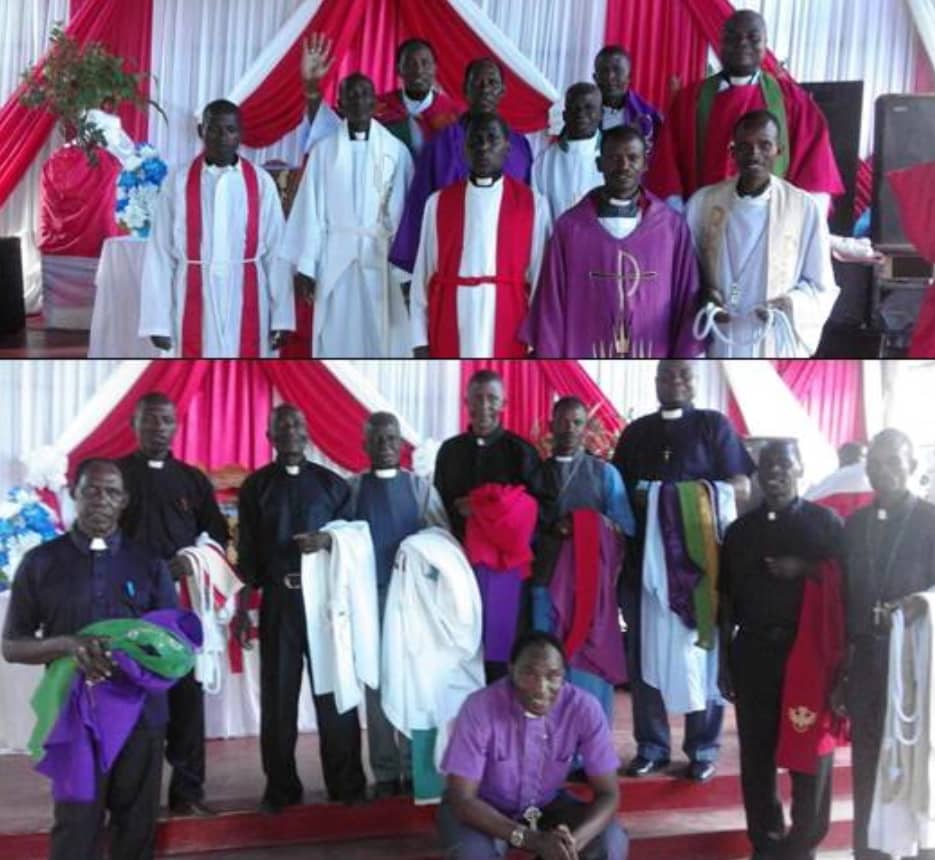 Why do we take a CEC Missions and Development Offering each year on All Saints Sunday?
the Sunday closest to 1 Nov (All Saints Day), this is 6 Nov this year. The Offering is taken up from CEC churches and individuals and then sent to the ICCEC offices in New York. The funds are recorded online, so each Rector can see that their funds have been received and credited properly. The four General Secretaries in Africa are then given the amounts they can expect to receive. -Bishop Gogo (Uganda, South Sudan and Southern Congo)
-Bishop Koyo (Kenya)
-Bishop Sekelwa (Tanzania)
-Bishop Emmanuel (Rwanda and Northern Congo)
With 80% going to start or reinvest in micro-businesses and 20% designated for mercy needs (medical, disaster, refugee, food etc). The General Secretaries then account for last year's funds and their successes and provide the plans for the upcoming year.
The funds are starting to bear fruit, by providing the local Bishops with their own funds to build churches, schools, buy transportation, and to create jobs. They are becoming self-sufficient and standing on their own.
It is often said, "Give a man a fish and eats for a day, Teach a man to fish and he eats for a lifetime." But in Africa we must ask the question, what if the man has no fishing pole? Let us help provide the means to help them break the cycle of poverty and dependence. Thank you. Donate
Our primary Missions offering is All Saint's Sunday, but we collect offerings all year and distribute them in between Jan-April following All Saints Sunday.
| Offering Years | 2015 | 2016 | 2017 | 2018 | 2019 | 2020 | 2021 |
| --- | --- | --- | --- | --- | --- | --- | --- |
| Amount Raised | $ 21,945.07 | $ 21,128.96 | $ 28,128.96 | $ 22,558.37 | $ 31,143.00 | $ 21,063 | $ 15,569.22 |