CEC Missions and Development
CEC Missions and Development
CEC Missions and Development Offering is on All Saints Sunday.
The Offering is taken up from CEC churches and individuals and then sent to Africa by the ICCEC office in NY.
The four General Secretaries in Africa then invest these funds into expanding or developing new micro-businesses.
CEC Missions and Development Offering is on All Saints Sunday.
The Offering is taken up from CEC churches and individuals and then sent to Africa by the ICCEC office in NY.
The four General Secretaries in Africa then invest these funds into expanding or developing new micro-businesses.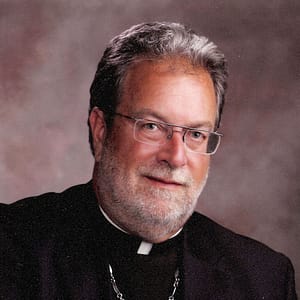 It has been a difficult year. In March 2020, we were told to stay in our homes unless we were "essential workers." We were told that if we stayed home and shut down the American economy in 15 days, we would flatten the curve so that hospitals could handle the number of COVID 19 cases, and the pandemic would perhaps come to an end or at least be under control. Believe it or not, we were even told to avoid wearing masks and that they were ineffective in stopping the spread of the disease.
Here we are 15 months later, still dealing with COVID (and a new variant) as our economy slowly opens and we can leave our homes. Despite a vaccine and natural immunity, we are still told to wear masks (especially the vulnerable, educators, and students), social distance, and avoid indoor gatherings and crowds, even if vaccinated. With the new Delta Variant, which is really impacting the young and the unvaccinated, the hospitals are now at capacity. It has been a long "fifteen" days.
The good news is that in America, we can see the end of the tunnel. Hopefully, the light at the end of the tunnel is not a train.
In Africa, the light continues to be a long way off. The pandemic is still very real. This, along with drought and locusts (in Kenya), has intensified the struggles of the poor. There are still other diseases like cholera, yellow fever, malaria, and the standard childhood diseases that kill people. And there is a lack of medical care, including vaccines, that we in the west take for granted. There is a need in many places for infrastructure (not just to repair roads but to build roads).
There is a need for clean drinking water and adequate sewage. There is a need for schools and teachers to educate the children, which is one of the most significant ways we can fight poverty.
Our churches in Africa are not only in the midst of the battle, but they are also in the forefront of the battle. Through the Development Fund, our churches have created micro-businesses that have generated income to build schools, build churches, build seminaries, build medical dispensaries, and provide basic care for the people in the areas they serve. Especially ministry to children, which are cherished among our African brothers and sisters. Our churches have become life-givers and lifesavers.
In addition, year by year, the church in Africa is becoming less and less dependent on Western aid (still a way off) and more and more self-sufficient. Soon, we will install the first indigenous Archbishop of the ICCEC in Africa. The ICCEC in Kenya, once totally dependent on aid from the United States, is now generating its own income and can finally support its operations. What great news!!!!
All the other nations are doing the same!
I am asking you to continue supporting the programs in Africa by giving generously to the Development (Missions) Offering. Everything you give will go directly to the people of our Church in Africa. You will be empowering and equipping this generation of leaders for the Church and future generations that will carry on the work of the Gospel. You can leave not just a donation but a legacy. Perhaps you would even consider increasing your support as an offering of praise and thanksgiving for God's provision for you during this pandemic.
You are in my prayers. Of course, the light at the end of the tunnel is not a train but the light of the Gospel. We will return, not to normal, but to a life of gratitude and worship like never before. This is the plan that Jesus has for us and the people of Africa.
Under His mercy,
Archbishop Bates
ICCEC Patriarch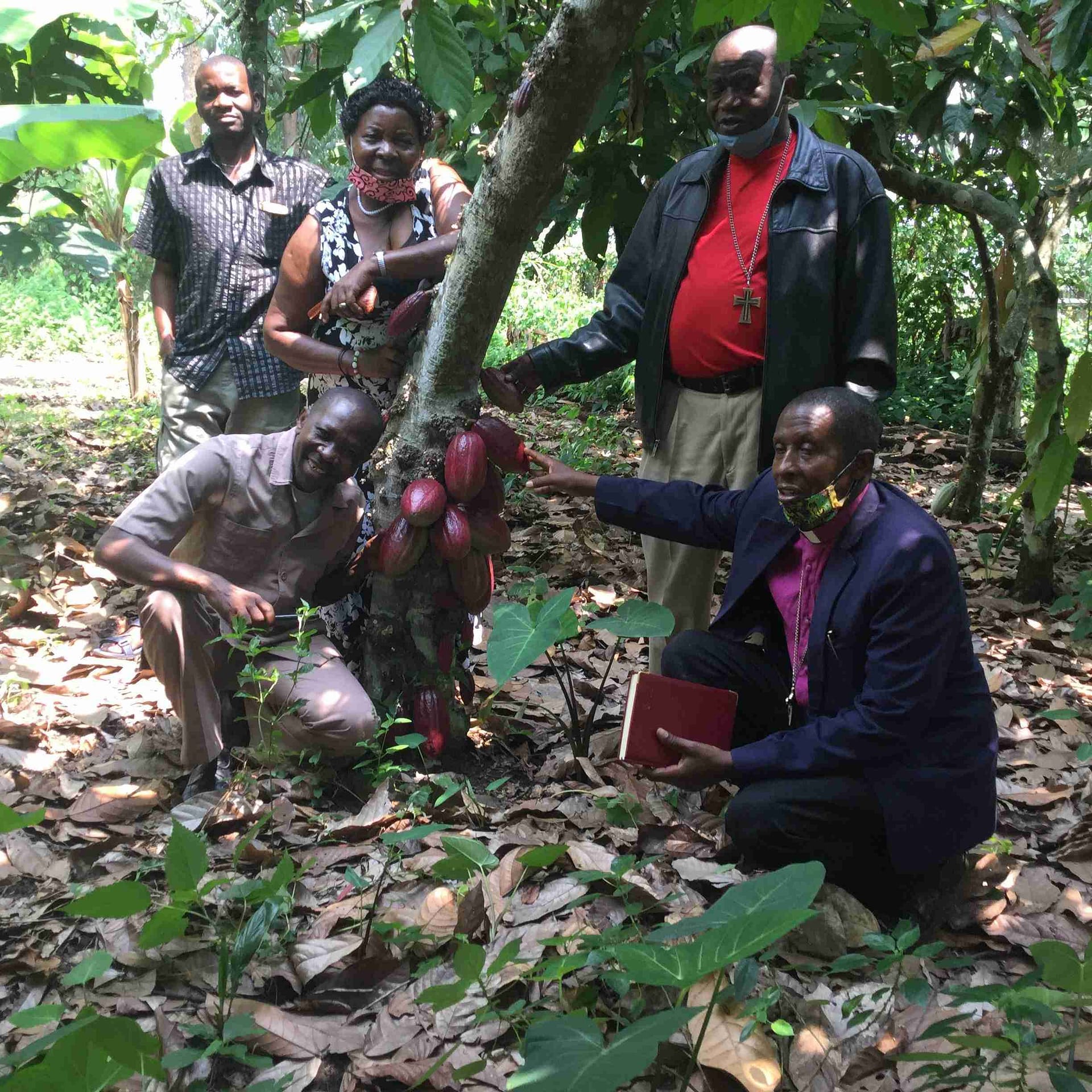 2021 Missions and Development Letter from the Patriarch
The CEC Missions and Development Ministry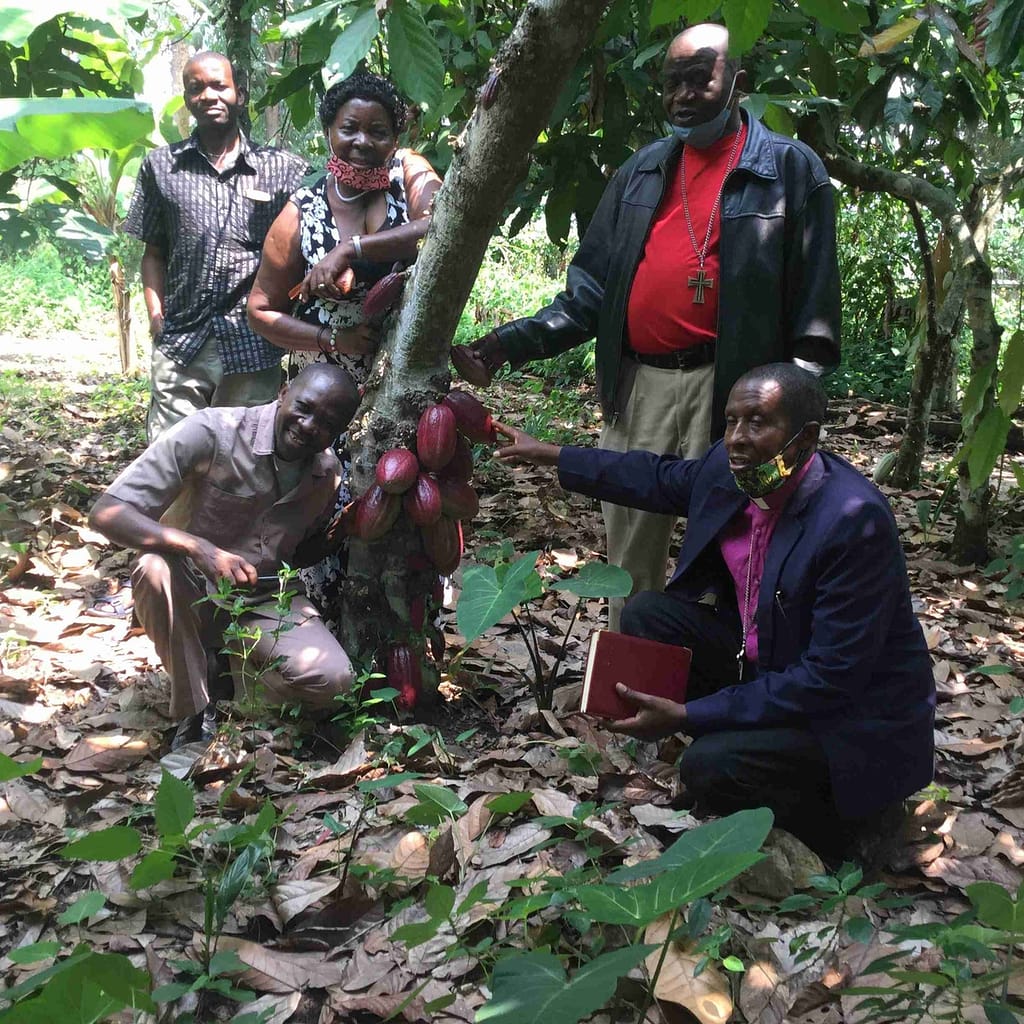 Development
The CEC seeks to make a lasting change in developing countries while helping those in need today.
We provide funds and guidance to help those in need, develop their own profit-making micro-businesses. The profit from these businesses will produce more income over time, with more local control.
100% of the funds go to General Secretaries. No part of the funds are used for travel or any administrative fees. Any fees required to transfer funds are taken from the Patriarch's office tithe, which goes to support missions.
MERCY
We recognize that there are needs today, so we set aside 20% of all our funds to provide for those who are hurt, hunger, and helpless. The local Bishops distribute these funds as they see the need.
This allows the local bishop to meet the need at his local area for those needs he sees. Just some of the ways these funds have been used are medical help, medicine, crutches, feeding, support of families with the breadwinner jailed, the refugee crisis, funerals and other acts of mercy.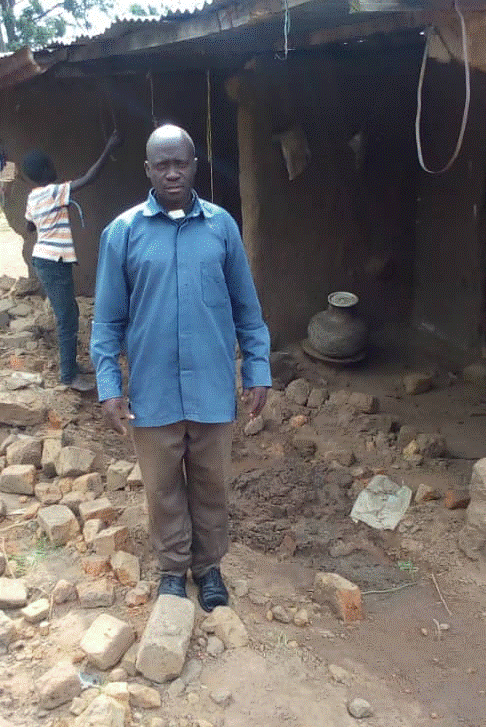 Clean Water
Sawyer Water filters are an economical, safe and easy to provide safe water to any place that has a need. Wells that provide clean water is wonderful, but in Africa, they must be deep and powered by a diesel engine. Many places cannot either afford to have these wells dug, or once dug to maintain the pumping station without charging for the water.We provide Sawyer Water filters to communities in Africa, where clean water is difficult to produce.
These filter answer the need, for very effective but inexperience solution. FEATURES of the Sawyer PointONE All in One Filter Gives you the ability to use the Sawyer PointONE 0.10 Absolute Micron Water Filter attached to a squeeze pouch, attached to a standard 5-gallon bucket, or attached to a home faucet. The "build your own gravity system" can yield up to hundred of gallons of clean water per day from any fresh water source Kit includes: the Sawyer 0.1 Micron Absolute Micron Hollow Fiber Membrane Screw On/Off Filter, 32 oz Squeeze Pouch, 2 Pop-up Drinking Spouts, 1 bucket adapter kit, 1 faucet adapter, and 1 filter cleaner Life Expectancy: 1 Million Gallons Guaranteed Bucket not included
Vestments & Church Items
Many churches are in desperate need of the most basic items to conduct mass, such as Bibles, Prayer Books, chalices and patens, albs, stoles, cassocks and surplices If you have items you would like to collect and send to the African Churches.
Please mail them to: ICCEC Development, Attn. Vestments and Liturgical Wares, 50 Saint Thomas Place, Malverne, NY 11565-1635
All items will be mailed or brought over with people traveling to those areas Missions Offering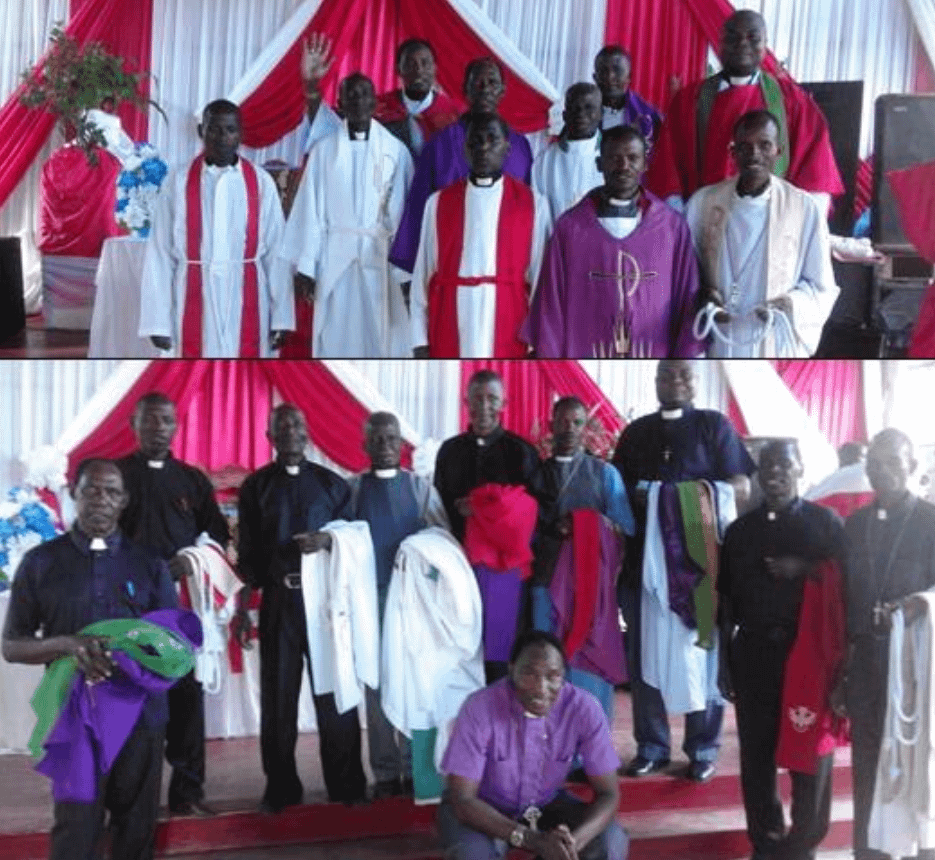 Why do we take a CEC Missions and Development Offering each year on All Saints Sunday?
the Sunday closest to 1 Nov (All Saints Day), this is 6 Nov this year. The Offering is taken up from CEC churches and individuals and then sent to the ICCEC offices in New York. The funds are recorded online, so each Rector can see that their funds have been received and credited properly. The four General Secretaries in Africa are then given the amounts they can expect to receive. -Bishop Gogo (Uganda, South Sudan and Southern Congo)
-Bishop Koyo (Kenya)
-Bishop Sekelwa (Tanzania)
-Bishop Emmanuel (Rwanda and Northern Congo)
With 80% going to start or reinvest in micro-businesses and 20% designated for mercy needs (medical, disaster, refugee, food etc). The General Secretaries then account for last year's funds and their successes and provide the plans for the upcoming year.
The funds are starting to bear fruit, by providing the local Bishops with their own funds to build churches, schools, buy transportation, and to create jobs. They are becoming self-sufficient and standing on their own.
It is often said, "Give a man a fish and eats for a day, Teach a man to fish and he eats for a lifetime." But in Africa we must ask the question, what if the man has no fishing pole? Let us help provide the means to help them break the cycle of poverty and dependence. Thank you. Donate
Our primary Missions offering is All Saint's Sunday, but we collect offerings all year and distribute them in between Jan-April following All Saints Sunday.
| Offering Years | 2015 | 2016 | 2017 | 2018 | 2019 | 2020 | 2021 |
| --- | --- | --- | --- | --- | --- | --- | --- |
| Amount Raised | $ 21,945.07 | $ 21,128.96 | $ 28,128.96 | $ 22,558.37 | $ 31,143.00 | $ 21,063 | $ 15,569.22 |